The following comics and graphic novels are scheduled to ship The Beguiling Books & Art on Wednesday, September 9th, 2009. All Prices listed in U.S. Funds. Variant prices are generally accurate to what we will be charging in store, but all disputes between prices will defer to the stickered, in-store price.
Click Here For The Complete List: /090909shipping.txt
THE BEGUILING RECOMMENDS: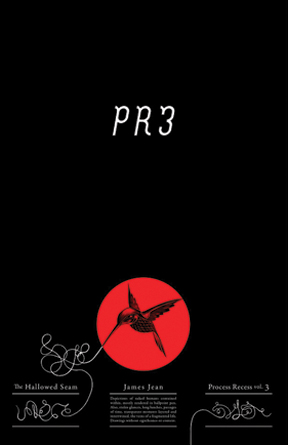 MAY090628 PROCESS RECESS HC VOL 03 HALLOWED SEAM (MR) 34.95
It's the third collection of art and illustration by James Jean. Sure to be a high-demand item, sure to sell out quickly.
JAN090074 ACHEWOOD HC VOL 02 WORST SONG PLAYED (C: 0-1-2) 14.95
Although this is numbered volume 2, this is actually the first year-or-two's worth of Achewood strips, chronologically and with a ton of bonus material. Very happy to see this one, this week.
APR090022 ART OF TONY MILLIONAIRE HC (RES) (C: 0-1-2) 39.95
Hey, it's Tony Millionaire's art! In a book!
JUL090865 ALL & SUNDRY UNCOLLECTED WORK HC 2004-2009 29.99
Hey, it's a bunch of short comics stories by Paul Hornschemier!
JUN090923 AMULET HC VOL 02 STONEKEEPERS CURSE 21.99
JUN090924 AMULET SC VOL 02 STONEKEEPERS CURSE 10.99
As you likely know by now, the second volume of Kazu Kibuishi's rollicking adventure comic from Scholastic/Graphix is already in stock here at the store.
MAY090183 GOTHAM CENTRAL HC VOL 02 JOKERS AND MADMEN 29.99
The second collection of the reformatted Gotham Central trades, by Ed Brubaker and Greg Rucka. Includes issues previously uncollected.
MAY090843 RED MONKEY DOUBLE HAPPINESS BOOK HC 22.99
A surprisingly good alternative comics collection, from Joe Daly.
JUL091149 YOTSUBA & ! GN VOL 06 (C: 0-1-2) 10.99
Yotsuba makes it's long-awaited return. Volumes 1-5 are also coming back in stock this week.
– Chris @ The Beguiling