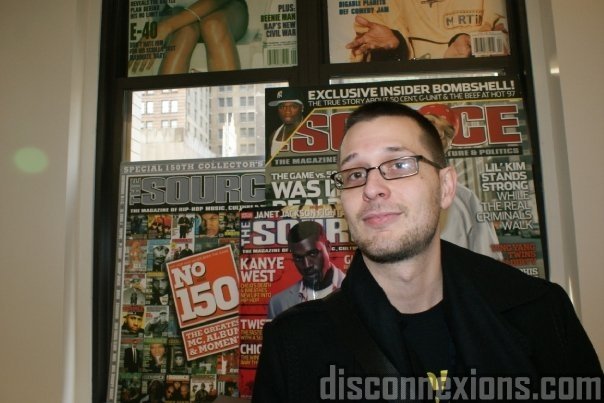 What do The RZA, Jay Z, Busta Rhymes, and ICE T have in common? They're all over Kagan McLeod's completely, completely awesome HISTORY OF RAP poster, and Kagan's been getting pics with all of them and the poster over at his Facebook page.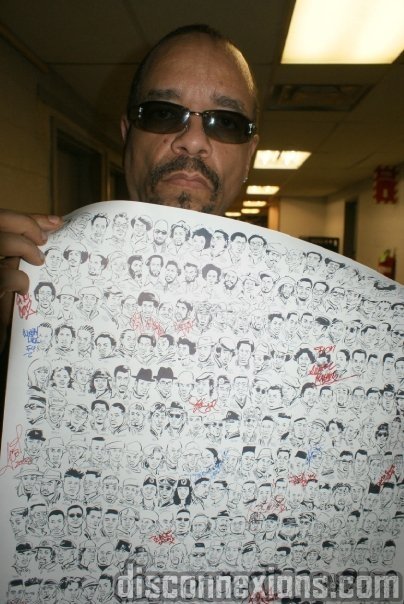 ICE T with Kagan McLeod's History of Rap print. Photo by X-man from Disconnexions.com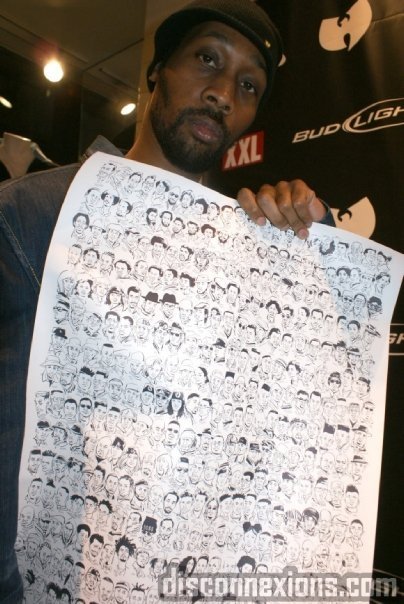 RZA with Kagan's History of Rap. Photo by X-man from Disconnexions.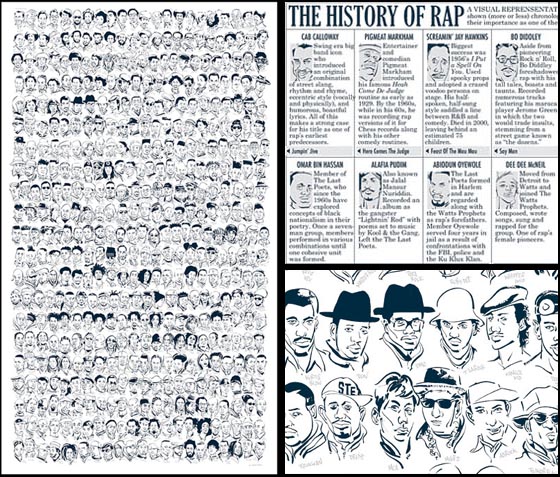 We've still got copies available. They make great Christmas gifts. They're only 20 bucks. Congrats, Kagan!
– Chris @ The Beguiling
Top Photo of Kagan McLeod at the Source magazine offices, by X-Man of Disconnexions.com.