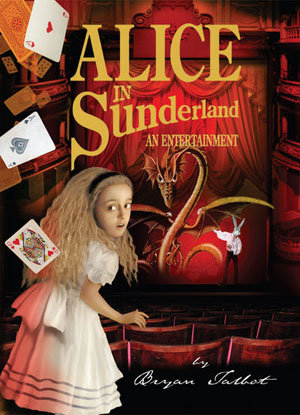 A Conversation with Bryan Talbot
In support of his new graphic novel ALICE IN SUNDERLAND
Monday, April 16th, 2007, 6PM
The Merril Collection (Lillian H. Smith Library, 239 College St.
Free to attend.
Hosted by SPACE's Mark Askwith

Bryan Talbot is coming to Toronto! The creator of One Bad Rat, Luther Arkwright, and the artist of The Sandman Special #1: The Song of Orpheus is touring North America in support of his massive new graphic novel, Alice In Sunderland.
Talbot will be doing a presentation from the work, and will be interviewed on stage by Mark Askwith from the SPACE channel.
We're very excited to see such an esteemed creator visiting us all the way from the U.K., so save the date and make sure to come out for this rare appearance. Both The Tale of One Bad Rat and the brand-new Alice In Sunderland are available for sale at The Beguiling now!
– Chris @ The Beguiling