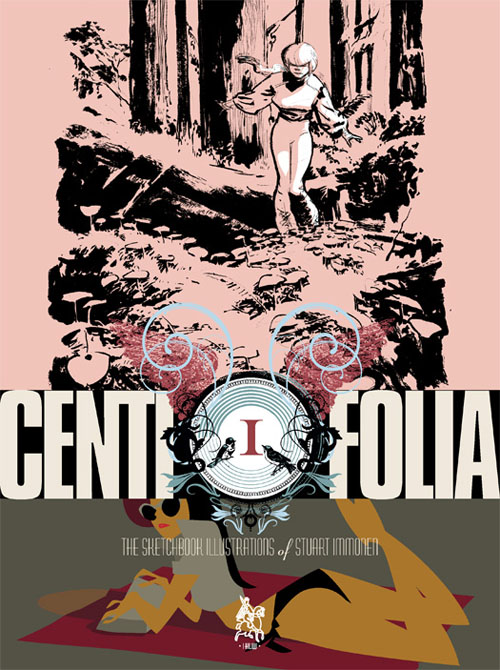 Stuart Immonen signs CENTIFOLIA @ The Beguiling
Wednesday, May 28, 2008, 5PM-7PM
The Beguiling, 601 Markham Street, Toronto
http://www.beguiling.com
http://www.facebook.com/event.php?eid=18138572227
FREE

Join Stuart Immonen, artist of ULTIMATE SPIDER-MAN, and NEXTWAVE at The Beguiling for the launch of his new sketchbook collection CENTIFOLIA. CENTIFOLIA is a lovely 128 page book featuring 32 full colour pages, retailing for $19.99 and includes a wide variety of Stuart's personal, illustration, and comics work. Stuart will be signing copies of this book and all of his work from 5PM-7PM.
Find out more about Stuart Immonen and his work at http://immonen.ca/.
–
The Political Graphic Novel
Sunday, June 8, 7:00 p.m.
The Al Green Theatre (at the Miles Nadal JCC)
750 Spadina Avenue (Spadina at Bloor)
http://www.luminato.com/
$10.00

From the war in Iraq to the life of revolutionary icon Ché Guevera, the medium of graphic novels becomes political in this stimulating evening of literature, illustration and discussion.
With award-winning Canadian author and illustrator Bernice Eisenstein (I Was a Child of Holocaust Survivors), Spain Rodriguez (Che: A Graphic Biography) and the Canadian premiere of Anthony Lappé and Dan Goldman's Shooting War, which explores the war in Iraq and the influence of alternative news media. The Village Voice describes Shooting War as a "light-handed but searing political satire Shooting War…taking the Sunday comic strip places it could never have gone before." The evening will be moderated by Peter Birkemoe, owner of Toronto's top graphic novel and comics bookstore, The Beguiling.
For more information on the various Luminato Events, please visit http://www.luminato.com/index.php
–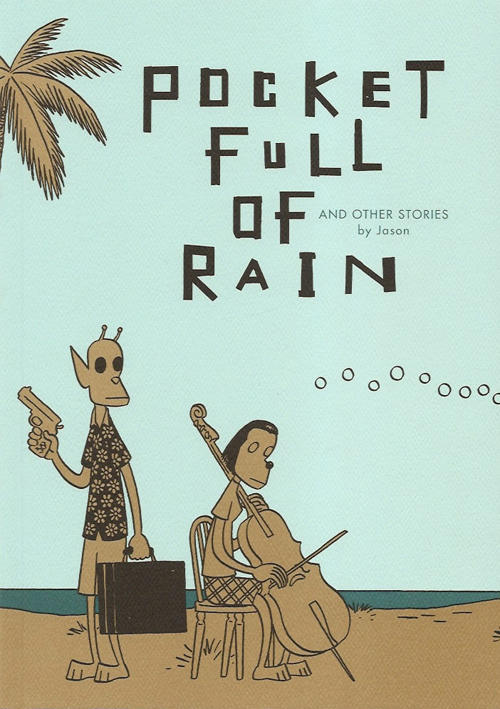 JASON: Pocket Full of Rain
Tuesday, June 10th, 2008
5PM-7PM: The Beguiling, 601 Markham Street
8PM-9PM: CENTRAL, 603 Markham Street
http://www.facebook.com/event.php?eid=13911258210
FREE

Enigmatic Norwegian Cartoonist 'Jason' will be visiting Toronto on Tuesday, June 10th in support of his newest graphic novel collection "Pocket Full of Rain". Jason will be signing at The Beguiling from 5PM-7PM, and will give a short reading and presentation from his work at The Central (just next door) at 8PM.
–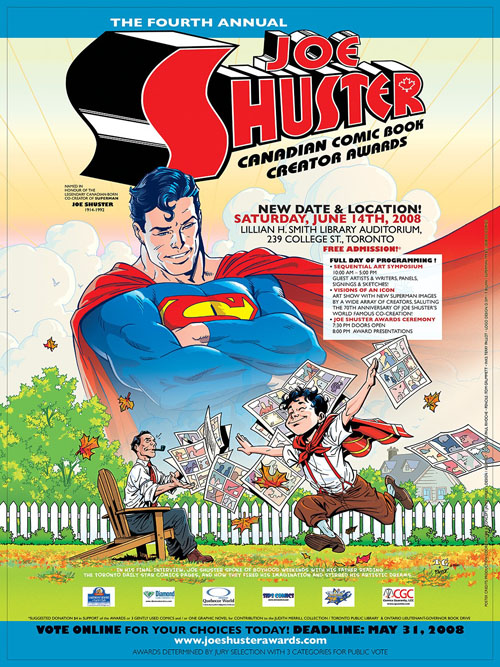 Joe Shuster Canadian Comic Book Creator Awards
Saturday, June 14th, 2008, 10AM (All Day)
Lillian H. Smith Library Auditorium, 239 College St.
http://joeshusterawards.com/story.asp?storyID=111
FREE

On Saturday, June 14th at the Lillian Smith Library Auditorium (239 College St., E. of Spadina Ave., Toronto), the CCBCAA will be holding a Sequential Art Symposium. The Symposium will run from 10AM to 5PM and will be followed by the presentation of the 4th Annual Joe Shuster Awards at 8PM. Full details on the programming will be made available soon.
–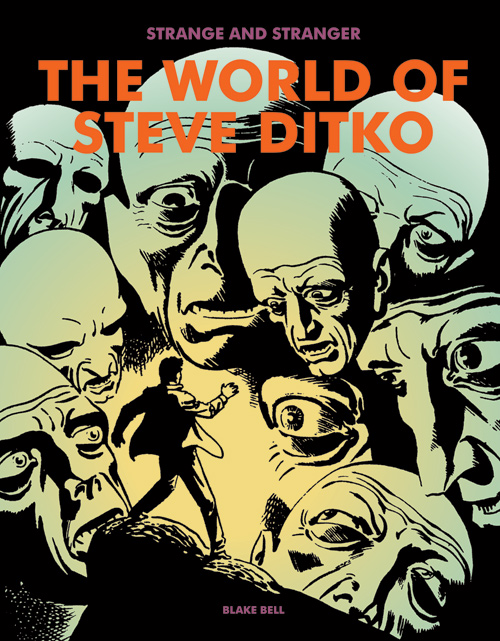 The World of Steve Ditko Book Launch, with author Blake Bell
In partnership with The Merrill Collection
Wednesday, June 18th 7PM-9PM
Lillian H. Smith Library, 239 College St. (at Spadina)
http://www.facebook.com/event.php?eid=14508822758
FREE

The fabulous world of Spider-Man co-creator Steve Ditko comes to life in the fantastic new book by Toronto's Blake Bell, published by Fantagraphics! THE WORLD OF STEVE DITKO is an exhaustively researched tome on the life and work of the reclusive author.
The Beguiling and The Toronto Comic Arts Festival, in association with The Merril Collection and The Toronto Public Library, and Fantagraphics Books, are proud to present the official hometown launch of this book! The evening will feature a presentation from the book and moderated Q&A featuring author Blake Bell.
UPDATED TUE MAY 13 – U.K. television and radio personality Jonathan Ross, who debuted his hour-long "In Search of Steve Ditko" documentary on the BBC last September, has granted us the rights to show the documentary at the Toronto event. It hasn't been seen since, but you'll get to see it if you attend the event!
For more information on the book, visit Blake Bell's website at http://www.ditko.comics.org/
–
See ya there.
– Christopher